Creating Peace and Tranquility Through Organization

Do you:
Feel FRUSTRATED because you can never find what you're looking for?
Feel EXHAUSTED trying to muddle through the piles, searching for what you need?
Feel EMBARRASSED when friends come to visit?
Do you:
Wish you could EASILY find what you were looking for?
Wish you had a SPECIAL place for everything and everything was in its place?
Wish you were INSPIRED to have friends over more?

Did you answer YES to any of these questions?
Then don't you owe it to yourself to make some changes today, to help you better enjoy tomorrow?

Experience the benefits of working with a Professional Organizer. We invite you to visit our
Before and After Testimonials page and see the results our clients have achieved. They can tell you, in their own words, how working with a Professional Organizer has enabled them to successfully gain control and achieve freedom from the overwhelm.

Invest in Yourself and Contact us today!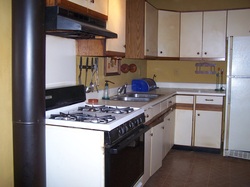 SPACE
that is well organized, functional and aesthetically pleasing, creates a balanced, pleasant environment free of stress and chaos.
Productivity is increased, time and money is saved and peace and tranquility is restored.
---
Are you ready to make great changes for yourself?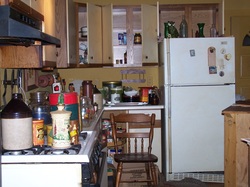 SPACE
that is disorganized, overcrowded and packed full of misplaced items, is an unpleasant environment filled with stress, chaos and a sense of helplessness.
Simple tasks become difficult, time and money is wasted and frustration takes over.
It may seem impossible to find quality time to spend with your family, to relax, read a book, or even have free time to work on that hobby you've been putting off.
---
We've all had at one time or another, that place in our home or office that's just taken over!
It's time to
Invest in Yourself.
Time to take control.
Time to reclaim that unpleasant, stressful space.
Let's work together to transform your space into a functionally organized, beautiful environment, filled with peace and tranquility.
At
Peaceful Living by Design
, we work side by side with you to transform chaos into calm.
Each project is as individual as we are and our services are structured to meet your needs and schedule.
We offer a full range of residential organizing services covering every room in your home including home offices, downsizing, relocation assistance and construction preparation.
Remember, it's time to
Invest in Yourself
and as the old saying goes
"don't put off until tomorrow what you can do today!"
Contact
us today and let's get started!
"No Job Too Big Or Too Small, We Do It All!"

____________________________________________
copyright 2011 ~ peaceful living by design ~ all rights reserved